Septic Services
Emergency Service | Annual Tune-Ups | Oilheat Services | Propane Services | Air Conditioning | Septic Services | Service Plans
---
We Are the Septic Specialist for Delaware and Maryland's Eastern Shore
It's a dirty job, but somebody's got to do it. Service Energy does it right! As your fully certified septic specialists, Service Energy designs, installs, repairs, pumps and cleans residential, commercial and industrial septic systems across Kent, Sussex and New Castle counties, and Maryland's Eastern Shore. In fact, we're now offering these services for all types of septic systems, including Alternative & Innovative Systems.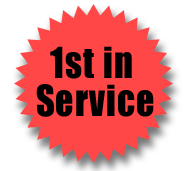 Low Pressure Septic Systems
Mound Septic Systems
Pressure Dosed Septic Systems
Drip Septic Systems
Large Commercial Systems
Alternative & Innovative Systems
AdvanTex® Treatment Systems
Septic Tanks
Holding Tanks
Grease Traps
Cesspools
High Pressure Jetting
Licensed Class H Septic System Inspections (in Delaware)
Backed by over 35 years' experience, Service Energy is the first name in septic system installation, with the manpower and expertise needed to provide reliable site evaluations, maintenance plans and backhoe services.

We waste no time and take no shortcuts while ensuring that your wastewater is disposed of in a way that is sanitary, sanctioned and environmentally sound!

For more information on our septic services, give us a call at 800-505-4281 or contact us online. Our radio-dispatched septic specialists are ready to assist you!