Service Plans
Emergency Service | Annual Tune-Ups | Oilheat Services | Propane Services | Air Conditioning | Septic Services | Service Plans
---
Service Plans
WHERE AVAILABLE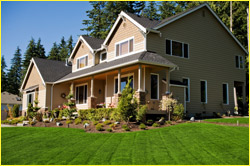 Service Energy offers Priority Plus Service Plans (where available) for your heating and air conditioning systems! Annual maintenance can lower your energy bills by up to 5 percent, and our 14-point heating/cooling tune-up is included under any of our plans. Your service plans can also be included in your monthly budget plan, to spread the cost over the entire year.

Your tune-up includes, but is not limited to: lubrication and cleaning of motors; cleaning of condenser and evaporator coils; cleaning of heat exchangers (when applicable); cleaning of condensate drain pans and condensate traps; wire tightening and component inspection; performance analysis rendered by pressure readings, superheat and sub-cooling calculations, temperature differential reading, voltage and current draws and combustion testing, when applicable.


Our Gold and Silver Priority Plus Service Plans can be purchased for your home's specific comfort equipment, with one of these options:
Plan A: Gas Heat with Air Conditioning
Plan B: Oil Heat with Air Conditioning
Plan C: Heat Pump
Plan D: Oil Furnace Only
Plan E: Gas Heat Only
Plan F: Air Conditioner Only
Plan G: Boilers


Priority Plus Gold Service Plan
WHERE AVAILABLE
Complete coverage for your home comfort systems! Priority Plus Gold provides you with your annual tune-up; 24-7 emergency (no heat) service; priority service response; 100 percent parts and labor coverage on most parts (see below), and 15 percent off our flat rate pricing for repairs to any part not listed below.


Standard Thermostat
Blower Motor
Condenser Motor
Fan & Limit Control
Fan Belts
Transformers
Start Relay
Blower Relay
Start Capacitor
Run Capacitor
Metering Devices
Hi P.S.I. Control
Low P.S.I. Control
Sequencers
Contactors
Reversing Valve
Oil Filters
Filter Driers
Defrost Timers
Defrost Thermostats
Defrost Relays
Crankcase Heaters
Heater Elements
Induced Draft Motors
Gas Valve
Circuit Boards
Burner Motor
Fuel Pump Coupling
Porcelains
Primary Control
Stack Relay
Cad Cell
Bearing Assembly
Circulator Complete
Circulator Coupling
Circulator Impeller
Circulator Motor
Circulator Motor Mount
Circulator Wicking
Expansion Tank
Feed Valve
Flow Valve
Pressure Switches
Pilot Orifices
Thermo Couple
Ignitors
Nozzles
Pump Strainers
Priority Plus Silver Service Plan
WHERE AVAILABLE
Priority Plus Silver provides Service Energy's 14-point heating/cooling annual tune-up, 24-7 emergency (no heat) service and 15 percent off our normal flat rate pricing for any repairs. $99 Diagnosis Daytime Rate and $169 Diagnosis After Hours Rate will apply.


Contact us for more information about these money and energy-saving programs.