Services
Emergency Service | Annual Tune-Ups | Oilheat Services | Propane Services | Air Conditioning | Septic Services | Service Plans
---
24-hour Emergency Service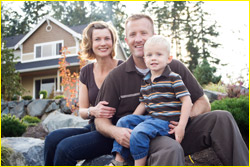 We'll be there when you need us, at any time of day, to make sure you and your family don't suffer without heat. If your heating system has shut off and the temperature is below 40°F (or below 35°F after midnight), call us — at 2:00 in the morning, on Christmas Eve, in the middle of a blizzard — and we'll have a service technician to you as quickly as possible.


Annual Tune-ups
Just as you make sure to have your car tuned up regularly, you should be sure to have your heating and cooling systems undergo annual maintenance. Regularly maintained systems run up to 5 percent more efficiently, and our 14-point heating/cooling tune-up is included with any of our service plans. Tune-up services include, but are not limited to: lubrication and cleaning of motors; cleaning of condenser and evaporator coils; cleaning of heat exchangers (when applicable); cleaning of condensate drain pans and condensate traps; wire tightening and component inspection; performance analysis rendered by pressure readings, superheat and sub-cooling calculations, temperature differential reading, voltage and current draws and combustion testing when applicable. Air filter replacement is not included.


Oilheat Services
Delivery/Auto Delivery
You can say "goodbye" to watching your tank level, running out of heating oil and scrambling for an emergency delivery (not to mention paying hefty surcharges) with Service Energy's automatic delivery service. Automatic delivery monitors your fuel supply for you, tracks "degree days" to calculate your expected usage, and adjusts for your past fuel needs, so we deliver your heating oil before you ever realize you've gotten low. However, since some customers prefer to schedule their own deliveries, we're happy to accommodate delivery requests. With our own 350,000 gallon oil storage facility, we'll always be able to deliver.

To sign up for Automatic delivery, please complete our online credit application, or print out the credit application and mail it to:

Service Energy
Attn: Credit Department
PO Box 1000
Cheswold, DE 19936


Sales, Installation, Maintenance
Our support and service staff is second to none. When you need new equipment, our knowledgeable team will discuss your options and explain the differences between manufacturers and products, to help you find the equipment that best fits your home and your budget. Our service and installation technicians are well trained in the latest products and techniques. You can rely on Service Energy to keep your equipment running at its best.
Propane Services/Poore's Propane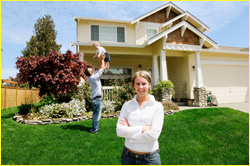 Service Energy offers full-service propane delivery, equipment installation and maintenance through our sister company, Poore's Propane. You will work with the same people you already know and trust — the only difference will be the name on the truck that comes to your home!


Delivery/Auto delivery
With more than one million gallons available at our storage facility, Poore's Propane can handle all your propane needs. We can set you up on automatic delivery, just as we do with your Oilheat, or you can always request a delivery.


Sales, Installation, Maintenance
The same skilled, experienced and professional team that will help you with your Oilheat equipment sales, installation and services is standing by to answer your propane questions and keep your equipment in top shape.
Air Conditioning
Sales, Installation, Maintenance
As your year-round comfort company, we have a team of expert technicians who are trained to install and maintain your cooling equipment to run as quietly and efficiently as possible.
For more information on any of our services, please contact us today!