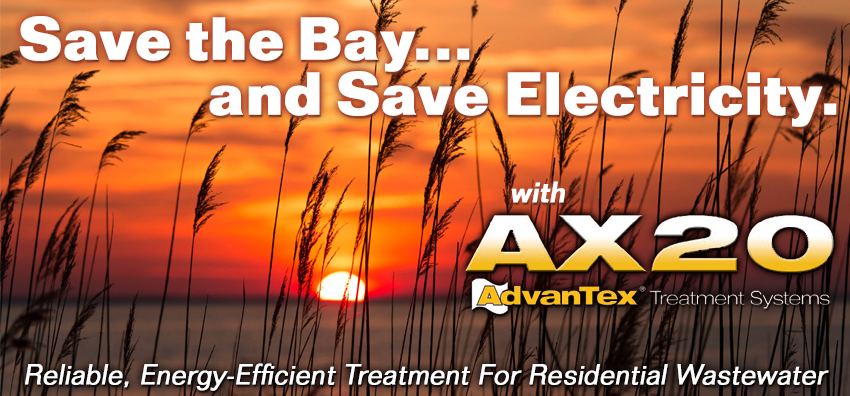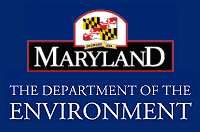 There are approximately 52,000 septic systems located within 1,000 feet of the Chesapeake Bay's tidal waters. Because the typical septic system does not remove nitrogen, it delivers approximately 24 pounds to the ground water each year, dirtying the Bay and jeopardizing a way of life for thousands of species that depend on it... including us.
Recognizing the critical nature of this situation, state and local governments have implemented a Bay Restoration Program to upgrade over 5,000 septic systems to nitrogen-removing Best Available Technology (BAT) such as the Orenco AdvanTex® Septic System.
The Bay Restoration Fund ranks AdvanTex®-RT and AdvanTex®-AX20 higher than all other septic systems in terms of nitrogen reduction and cost-effectiveness.
Here's a look at how AdvanTex® stacks up against the competing septic system:
| | | | | |
| --- | --- | --- | --- | --- |
|   |   |  Orenco AdvanTex® Filter |   | Competing Septic System |
| Noise | | Occasional clicking, non-issue if mounted on post, not wall. | | Loud external blower runs 24 hours a day. |
| Odor | | Not typical. | | Some is typical. |
| Electricity Cost | | $1.50-$3.00 per month based on national averages. | | $15.00-$40.00 per month based on national averages. |
| Reliability | | Handles all normal household uses. | | Under heavy or low use, untreated wastewater can flow to drainfield. |
| Alarms | | Transmits automatically to Service Energy; system has 24-48 hour reserve capacity. | | Homeowner must turn off alarm and call provider. |
| Life Cycle | | Lower maintenance costs; pump and control built to last 20+ years; no blowers or aerators to replace. | | Air filter requires replacement every 6 months; blower and aerator expected to last 3-5 years. |
| Added Features | | Alarm, timers and telemetry to communicate with Service Energy. | | None |